Next Regular Meeting is
April Meeting 5/20/18

Martin Quigley — Executive Director
Phone: (831)502-2314
Email: maquigle@ucsc.edu
Martin Quigley, Executive Director of UCSC Arboretum, was previously a professor of botany and director of the Chester M. Alter Arboretum at the University of Denver.
He also serves as director of gardens and grounds, where his primary responsibility is to manage the plant collections and direct the operations of the gardens. He also oversees educational programming and the creative development of interpretive materials and exhibits in the Arboretum.
Quigley earned his B.A. in English and comparative literature at Cornell University, M.L.A. in landscape architecture at Utah State University, and Ph.D. in plant community ecology at Louisiana State University.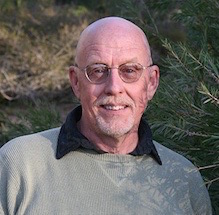 Cactus Mini Show:  Echinopsis, Sclerocactus, Azetkium
Succulent Mini Show: Echeveria
1960 Freedom Blvd, Freedom, CA 95019
_____________________________________
Save the date – Future meetings are every 3rd Sunday
Board Meeting: 11:00 (members welcome)
Gathering: 12:00
Potluck Lunch: 12:30
Program: 1:00
__________________________________________________________
Save the Date
Spring MBACSS Show and Sale
San Juan Bautista Community Hall
10 San Jose St, San Juan Bautista, CA 95045
---
For more information about MBACSS please send email to: tom@karwin.com