Next Regular Meeting – February 17th,  Noon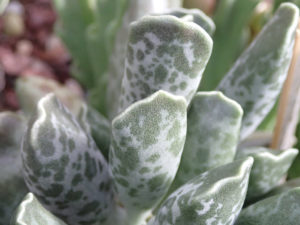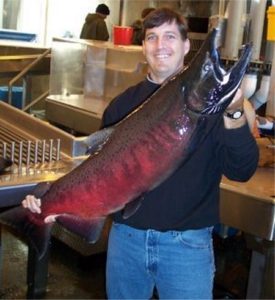 Our speaker this month is J.D. Wikert. He will present the topic "Amazing Adromischus". J.D. is a fisheries biologist with the US Fish and Wildlife Service working on restoration of habitat for salmon in California's Central Valley and lives in Lodi California. Previously, he worked in Florida sampling fish and doing lake restoration. He is a self-trained succulent hobbyist and usually has more than 100 flats of plants in his back (and side) yards. J.D. has been actively propagating succulent plants for around 15 years and has figured out how to kill most succulent species over that time. He is a member of both the Sacramento and Stockton Cactus and Succulent Societies, and served a two-year term as president for the Stockton Club.
J.D. will provide a broad overview of the genus Adromischus. The presentation will include information regarding taxonomy, distribution, cultivation, and propagation as well as providing pictures of many of the more readily available species. Be ready to answer when J.D. asks where in the world do you find Adromischus in their natural habitat.
You might have seen J.D. speak in previous meetings about Stapeliads a few years ago. He also has presentations on Aloe, Dudleya, Gasteria, Haworthia, Sedum, Senecio, and a general Succulent Overview.  J.D. will bring plants to sell at the meeting.
Our mini show categories are: Cactus, Ariocarpus, Astrophytum, Aztekium, Discocactus Succulents, Aloe
_____________________________________
Save the date – Future meetings are every 3rd Sunday
Board Meeting: 11:00 (members welcome)
Gathering: 12:00
Beginning of Plant Sale: 12:15
Potluck Lunch: 12:30
Program: 1:00
__________________________________________________________
For more information about MBACSS please send email to: tom@karwin.com
Monterey Bay Area Cactus and Succulent Society
2019
MBACSS provides links to other websites for the convenience of viewers and does not certify the accuracy or completeness of information on those websites.